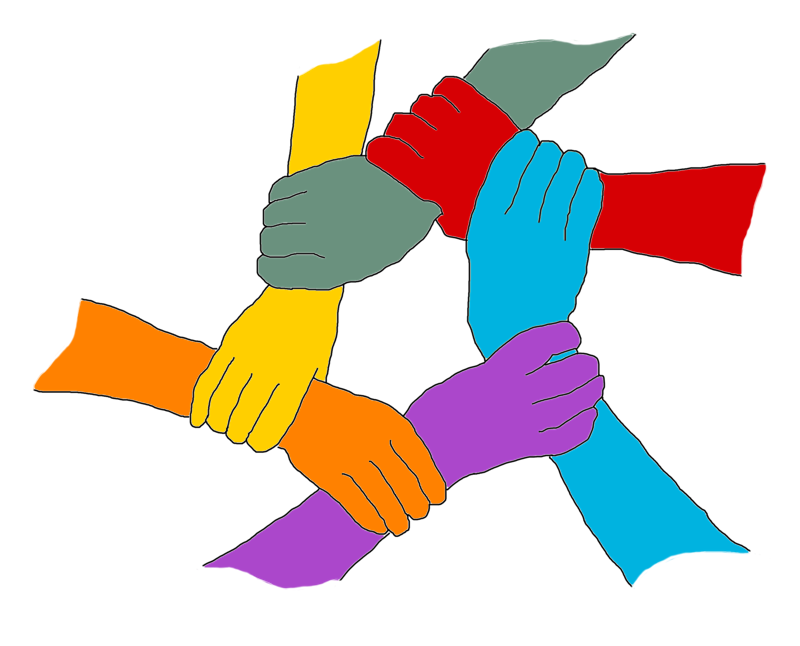 Artizen grants

are funded

and curated

by

your community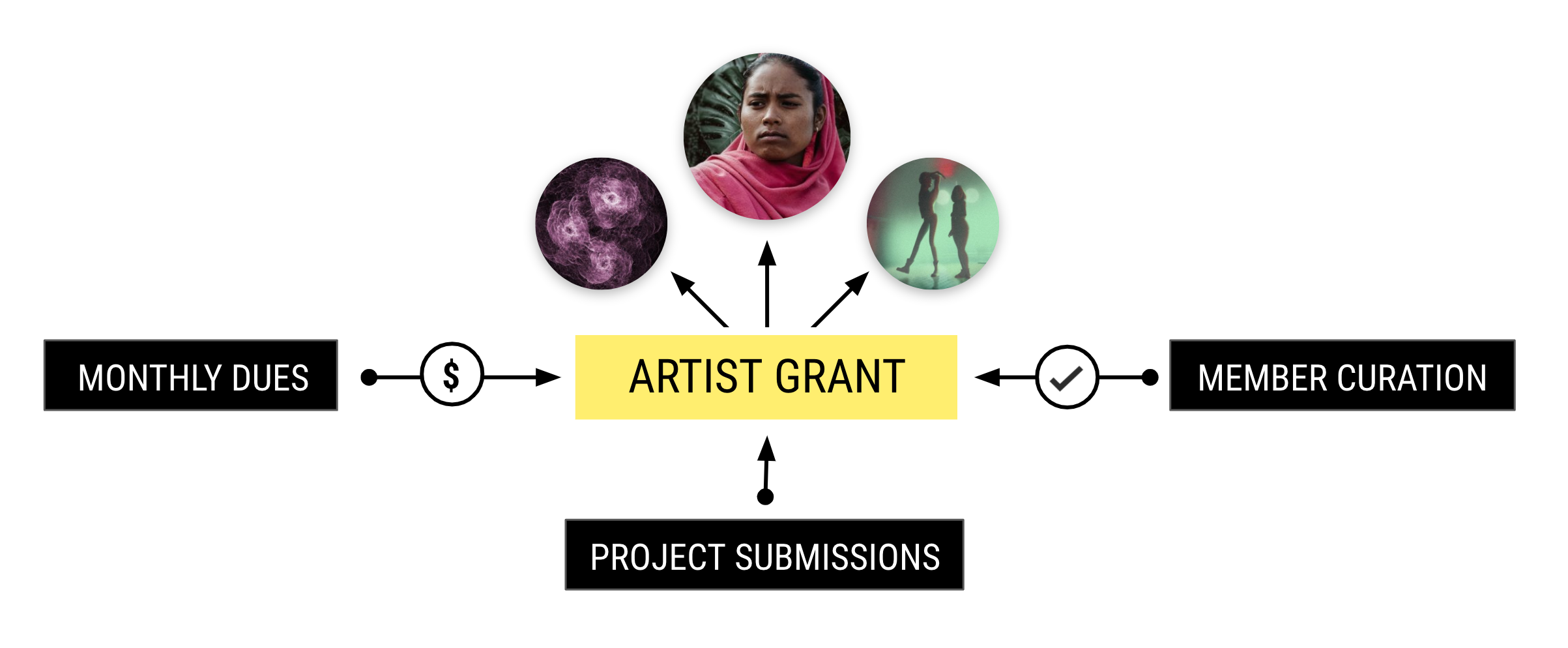 New system to support artists
An open source project, Artizen grants are funded and curated by your community. Membership dues from grant supporters are pooled and awarded to projects selected by fellow fans, creators, and industry leaders providing more sustainable support for the artists in your community.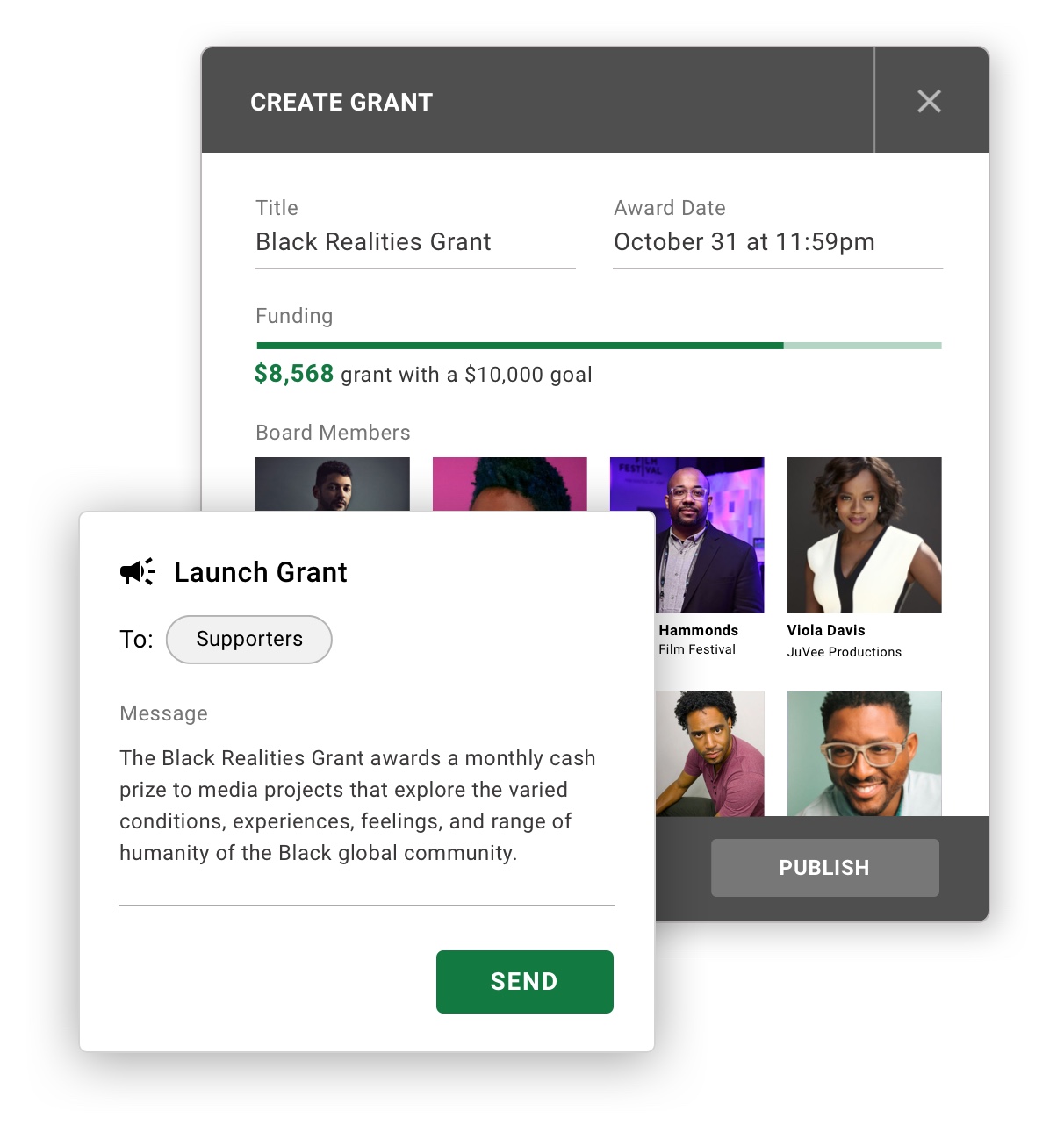 Create an Artizen grant for your community
Artizen makes it easy for anyone to create a new grant. Our unique crowdfunding model gives you the freedom to craft and control your grant while empowering your community to fund and curate the awards.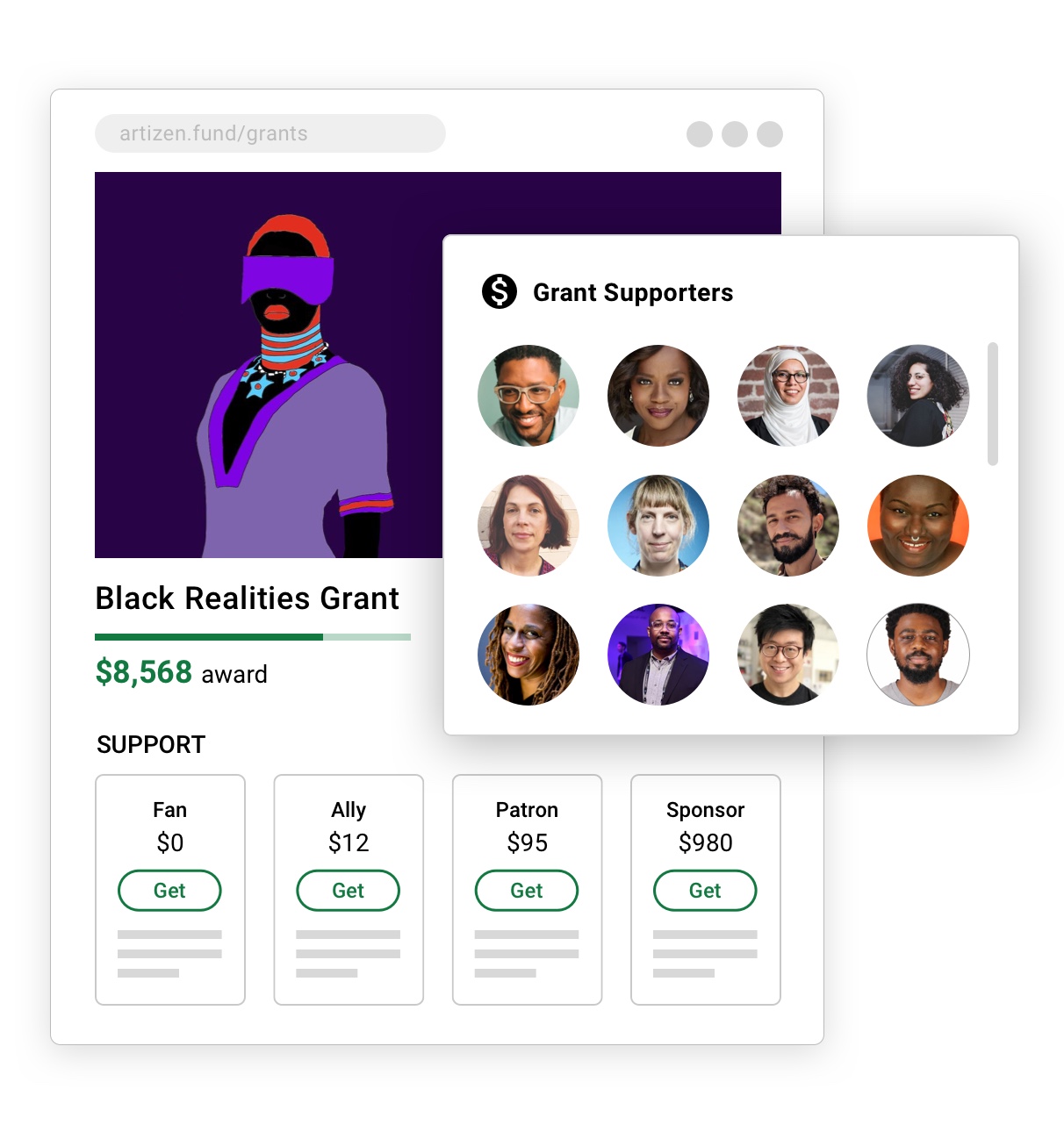 Funded by fans, artists, and industry leaders
Artizen harnesses the goodwill of your community to fund grants that support artists. In exchange for monthly dues, grant supporters earn upvote credits, perks, and public recognition as leaders in art, tech, and entertainment.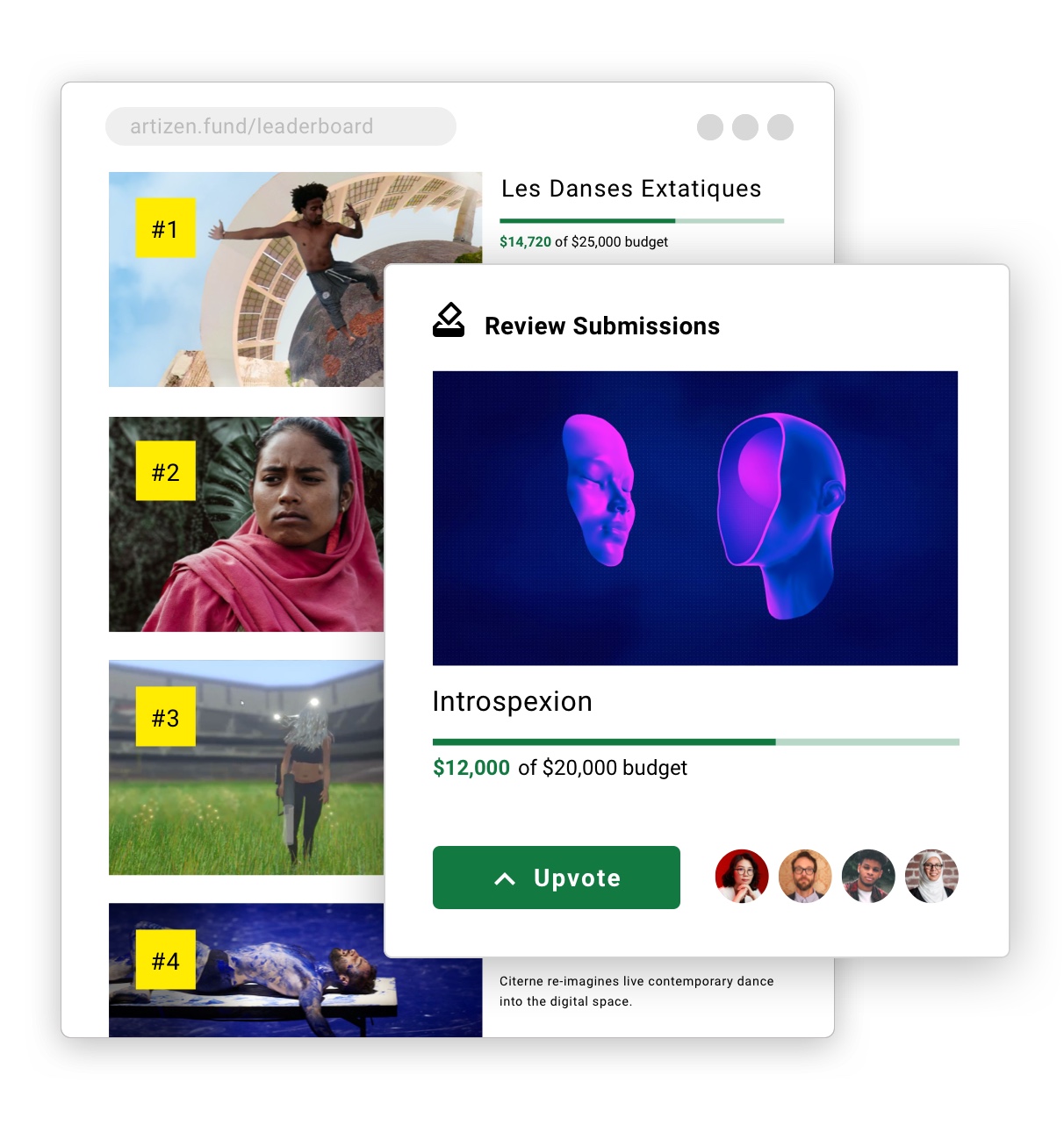 Simple and transparent community curation
Each month grant supporters receive a fixed number of upvote credits to review project submissions. At the end of the award cycle, the project with the most upvotes automatically wins the grant.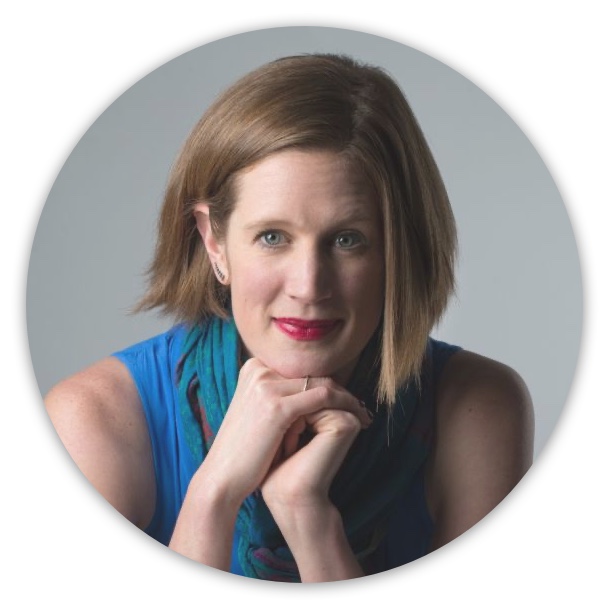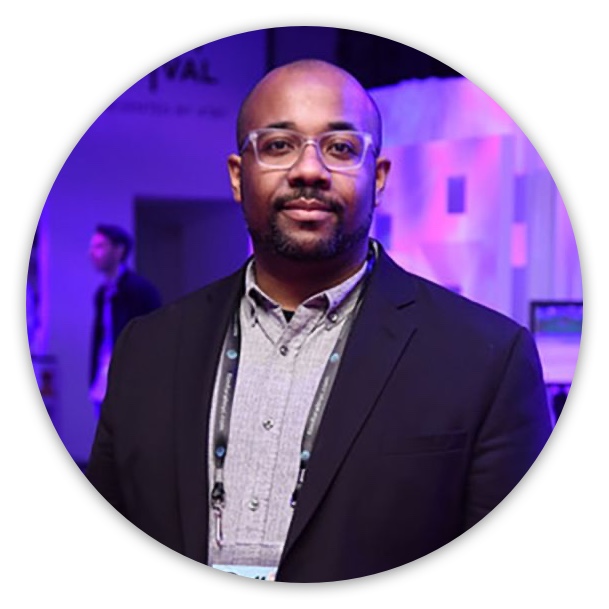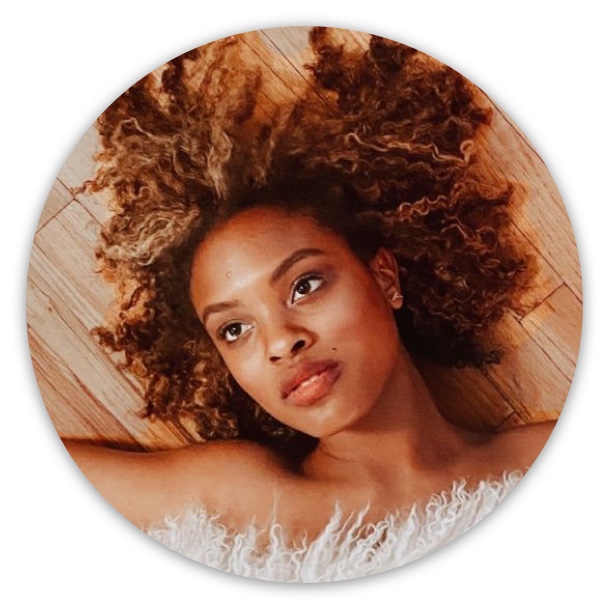 "Artizen helped me unite my community to fund and curate a new grant that
supports female artists."
"Supporting an Artizen Grant is a powerful way to amplify your cultural impact and support independent artists."
"After winning two Artizen Grants, my project is now in production with the support of an amazing team."
What type of artists are supported by Artizen grants?
Artizen grants aim to support all types and disciplines of artists including game developers, filmmakers, creative coders, musicians, dancers, composers, choreographers, visual artists, writers, XR creators, illustrators, designers, and more. If you don't see a grant that supports your creative discipline, we encourage you to create a new grant focused on supporting artists like you.
What benefits do I get when I support a grant?
How do I create a new grant on Artizen?
We do not yet allow our members to create new grants directly on our platform. Instead, we work with our members to collaboratively launch new grants. If you are interested in creating a new grant to support the artists in your community, please email us at [email protected] to get started for free.
Ready to join our community?

Crowdfunded grants for artists