Artist grants

funded and curated

by your community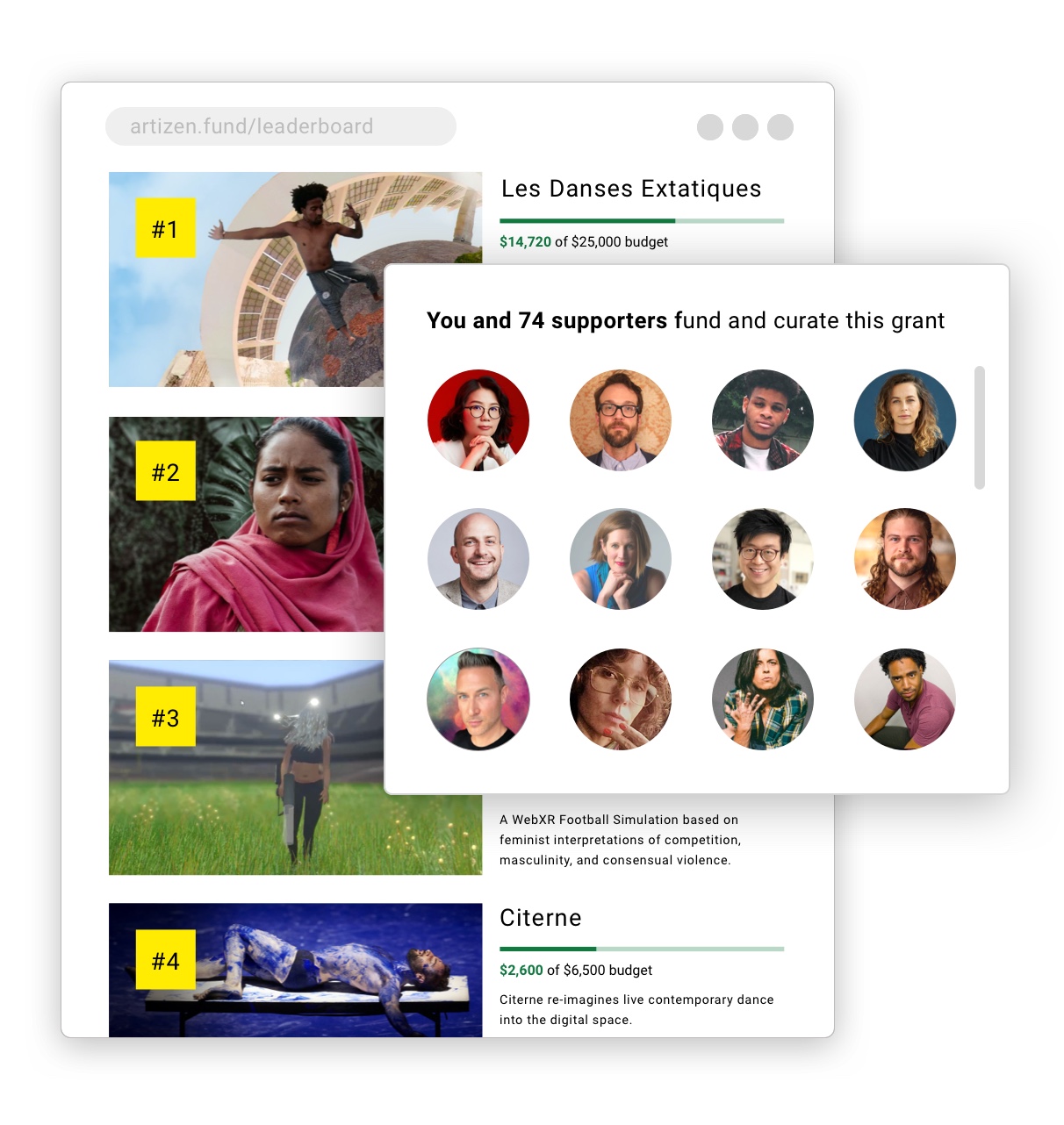 Harness the power of your community
Artizen allows you to bring together your community to fund and curate new grants. By pooling resources with other fans, creators, and industry leaders, your grant will harness the goodwill of your community and provide sustainable support for the artists you love.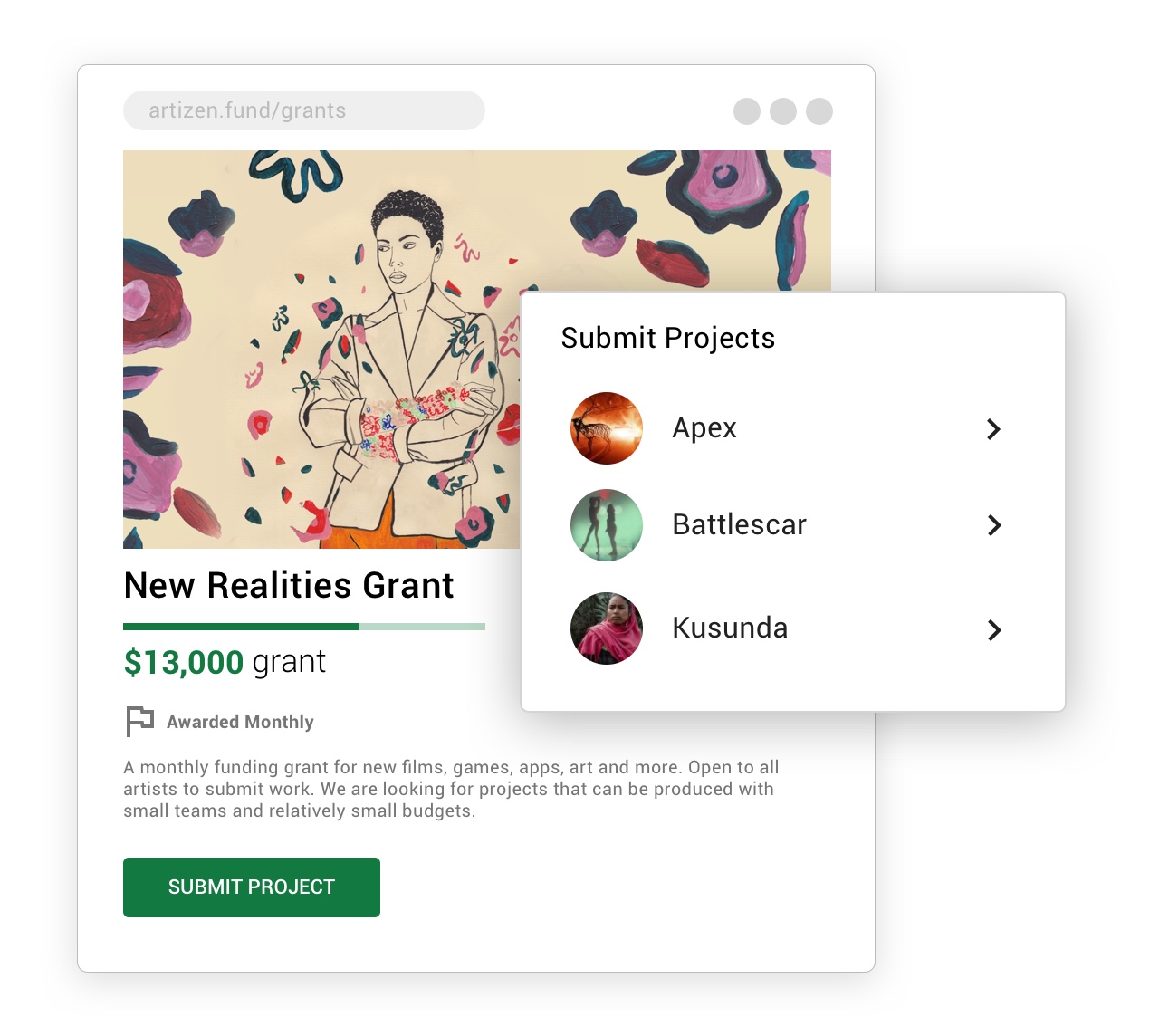 Earn money, mentorship, prestige, and more
Artizen Grants award cash prizes, mentorship from industry leaders, in-kind services, free production tools, and more. Submit your creative projects today and get the support you need to produce great work.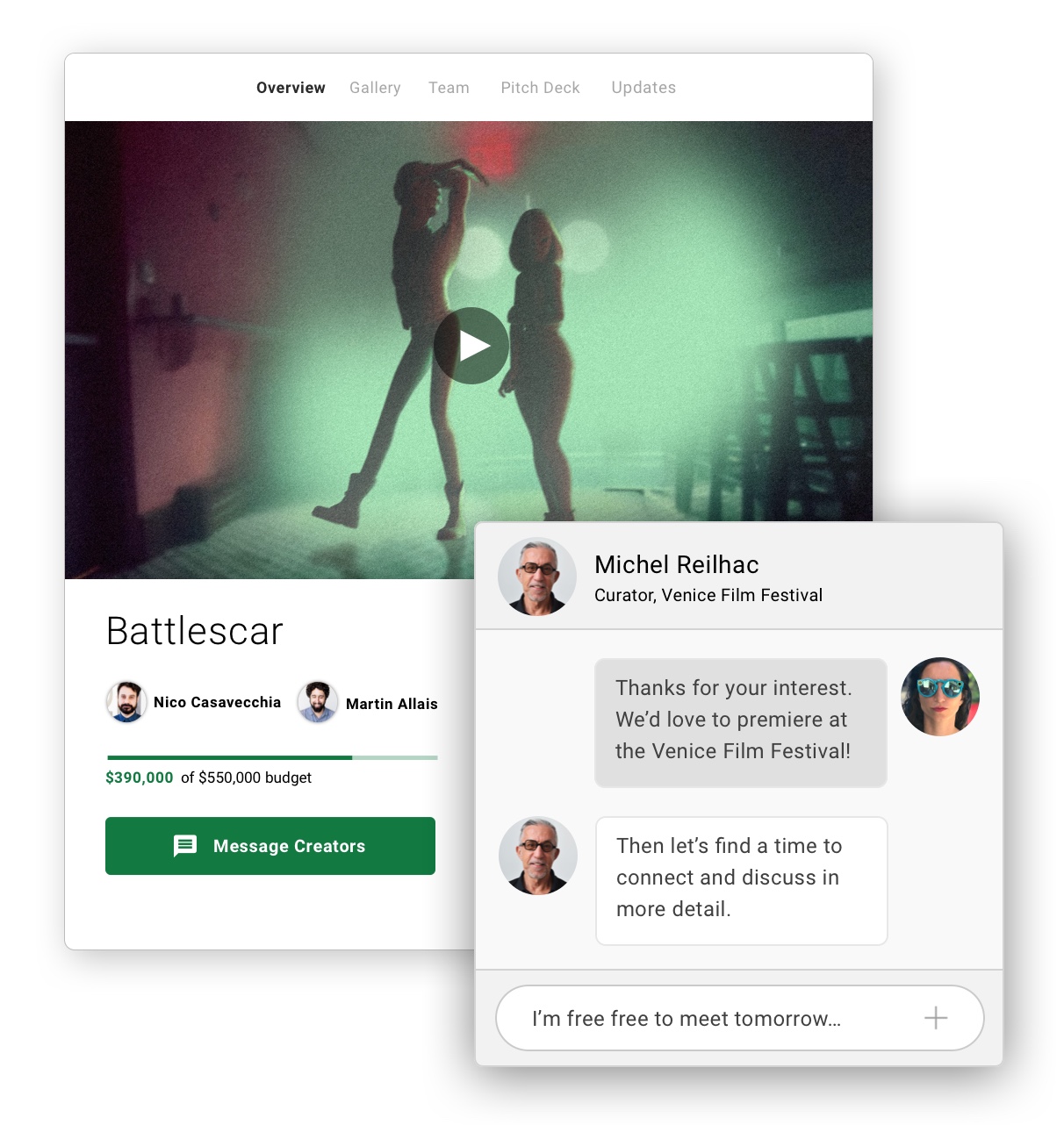 Discover talent and build new relationships
Get the first look at new work from top artists and emerging talent, and join a vibrant community of leaders in art, tech, and entertainment. Build relationships with the people who create, fund, and distribute the projects you love.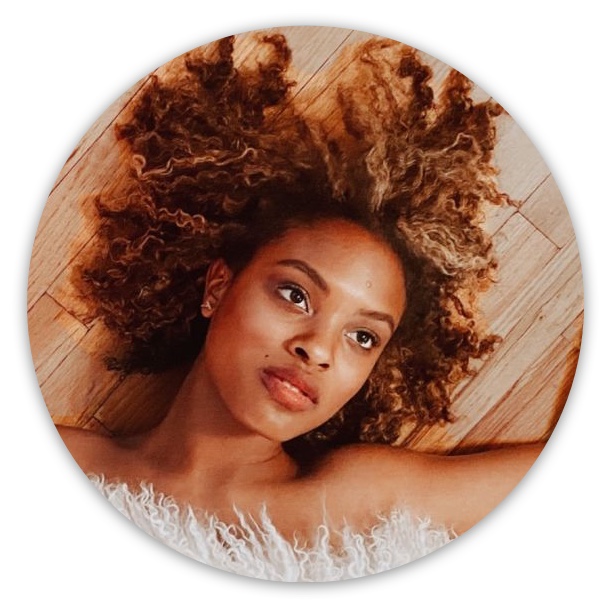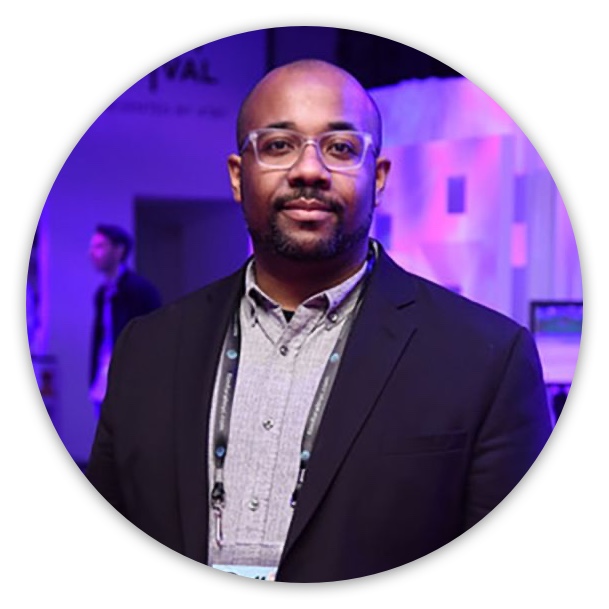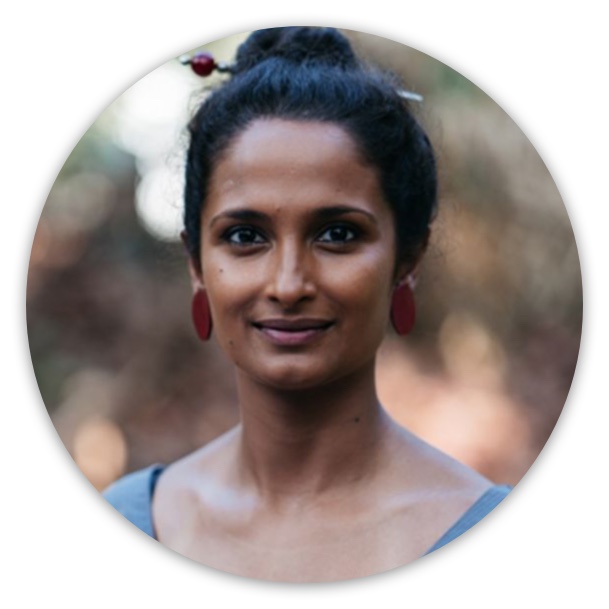 "After winning two Artizen Grants, my project went from an idea to a developed 3D animation with an amazing team."
"Artizen allows me to join forces with other community leaders and boost our support for independent artists."
"As a grant creator I earn a recurring stream of income and get to connect with some of the biggest players in my industry."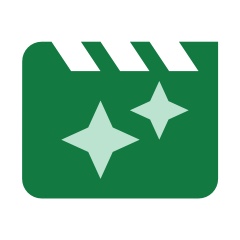 Create project profiles to showcase your work, submit to grants, and attract support from industry leaders
Earn a split of the money raised for your grant and generate a new stream of monthly recurring revenue
Connect directly with curators, distributors, and industry leaders who support work like yours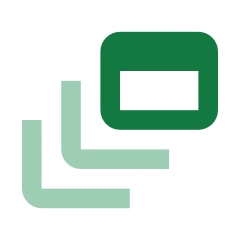 Share updates with the community about your work to generate momentum and stay top of mind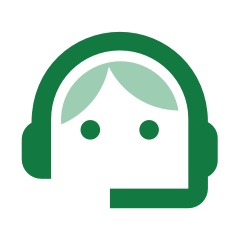 Artizen provides priority support via phone, chat, and email to help our artists get setup for success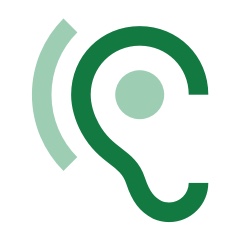 Produce your best work with honest and direct feedback from peers and industry leaders alike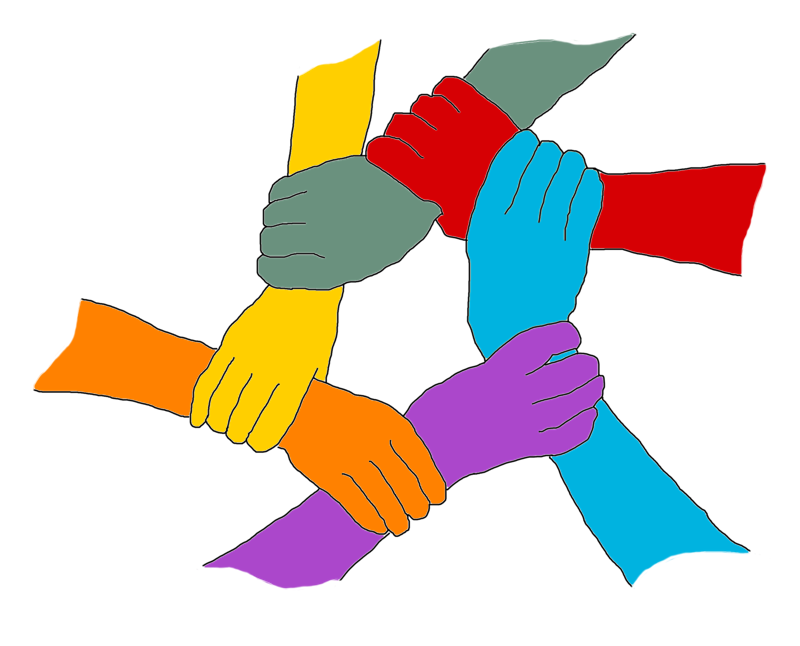 An open source project, Artizen Grants are funded and curated by your community. Membership dues from grant supporters are pooled and awarded to projects selected by fellow fans, creators, and industry leaders.
Is it really free to submit to grants?
Yes! Artists can submit their projects to grants for free by becoming a Fan of a grant. Visit our pricing page for a full list of the benefits and costs of our different membership plans.
How do I submit my projects to grants?
What type of artists are supported by Artizen grants?
Artizen grants aim to support all types and disciplines of artists including game developers, filmmakers, creative coders, musicians, dancers, composers, choreographers, visual artists, writers, XR creators, illustrators, designers, and more. If you don't see a grant that supports your creative discipline, we encourage you to create a new grant focused on supporting artists like you.
How do I support a grant?
What benefits do I get when I support a grant?
How do I upvote project submissions?
Artizen grants are curated by their community of supporters. Each month grant supporters receive a fixed number of upvote credits to help select grant winners by upvoting projects they love. At the end of the award cycle, the project submission with the most upvotes automatically wins the grant. To upvote project submissions you must first launch the Review App for a specific grant and then click the Upvote button.
How do I give feedback for project submissions?
Grant supporters are encouraged to give constructive feedback on project submissions to help artists improve their work. All feedback is open and transparent allowing for healthy community debate. To give feedback on project submissions you must first launch the Review App for a specific grant and then click the Feedback button.

Crowdfunded grants for artists